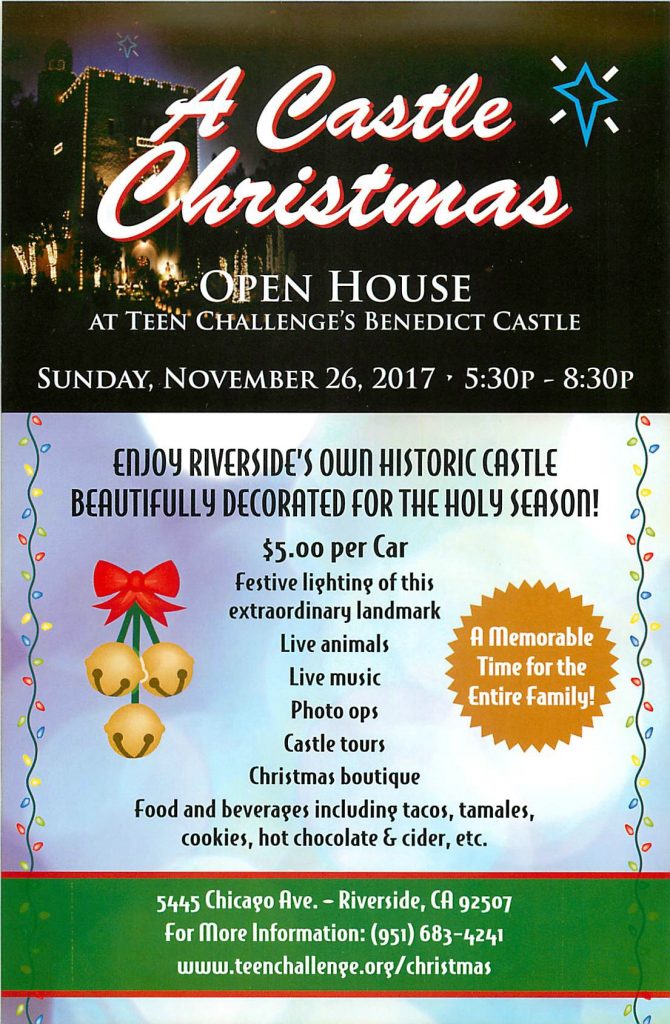 Benedict Castle Lighting 2017
The Benedict Castle Lighting Festival has been the place for hundreds to gather every year and be filled with the Christmas spirit!
This historical monument is decorated with Christmas lights throughout, wreaths, and ornaments along with the rest of the grounds. It is quite the site to behold!
When: Sunday, November 26, 2017
Where: 5445 Chicago Ave, Riverside California 92507
5:30-8:00 p.m.
Parking: $5 per car
Food and beverages available for purchase
Questions? Call 951-683-4241