KERN COUNTY TEEN CHALLENGE
Kern County Teen Challenge started in 1969 with one staff member visiting schools, sharing about the dangers of drug and alcohol abuse. Eventually, a small two-bedroom house on 316 S. H Street in Bakersfield became the first Kern County Teen Challenge center. In 1979, one acre of land was purchased in Shafter (about 10 miles north of Bakersfield) and became the Shafter Men's Ranch.
In 1991, through the donation of a long-time friend and supporter of Teen Challenge, a new Women's Campus was purchased for $485,000 dollars. This miracle money was a clear indication that God's blessing was on that residential facility.
Since that time, God has continued to bless Kern County Teen Challenge through partnerships with the local community, churches, and supporters. Our women's center now houses 45 women and the Shafter Men's Ranch houses approximately 80 men.
Kern County Teen Challenge
P.O. Box 1011
Bakersfield, CA 93302
EMAIL: info@teenchallenge.org
PROGRAM INFORMATION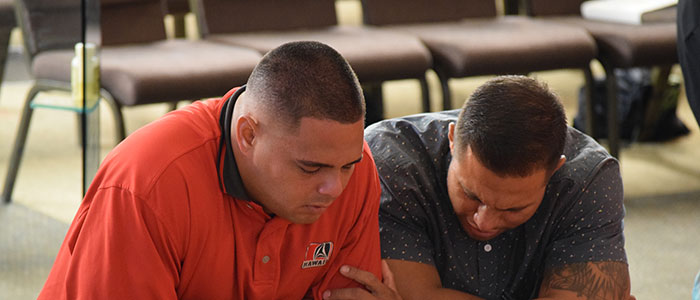 Both the men's and women's centers are residential induction centers. The induction process, designed to last three months, is Phase One of a two-phase, year-long program. While in the program, the student will attend class, complete regular assignments, and participate in spiritual and work-related activities.
ADMISSION INFORMATION
If you would like to apply for admission, you can speed up the intake process by downloading and filling out the admissions forms, then taking them to the center you have an appointment with. You can download the forms below:
COMMUNITY OUTREACH

Kern County Teen Challenge reaches out to the surrounding communities, focusing on drug education and prevention, tutoring and academics for children, visits to juvenile hall and jail, crisis counseling, outreach to children and families, evangelism, and more.