"God if you're there, please help me." – Nicole's Story
When Nicole's dad and stepmom separated, she reached out to her biological mom for help. "But she introduced me to meth instead," Nicole recalls. That led to a 10-year addiction that also included turning to a gang member for support. She knew he was bad news but didn't know how bad until one day, when everything changed.
"He took me into a boarded-up room, tied my hands behind my back and began to beat me."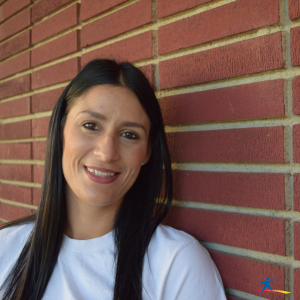 In desperation Nicole cried out to God. "If you're really there, please help me." Within seconds, the man stopped and untied her. The next morning, she slipped quietly out of bed and ran.
While on the run, the police arrested Nicole for outstanding drug-related charges. From her jail cell, she reconnected with her family over the next 30 days. She learned about Teen Challenge from her twin sister, Amanda, who was already learning to live a new life free from drugs at one of our centers. When Nicole was released, she came to Teen Challenge.
I am happy to report that today both Nicole and her sister are Teen Challenge graduates. Both enrolled in our Ministry Institute—Amanda has already graduated and Nicole is about halfway through. Nicole is excited about the call she feels to serve Jesus Christ on the mission field, wherever that may be.
But there are always more like Nicole. In Southern California alone, millions struggle with addiction—and the legalization of marijuana in California will only draw more into a drug lifestyle.
Won't you consider giving a gift today? Your gift will go toward reaching men and women who are currently in the situation Nicole was in.